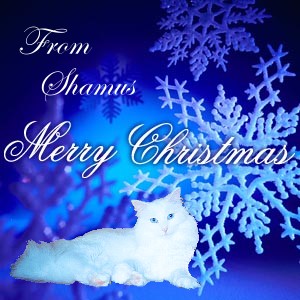 Dis mine Chrismousie card to all mine furiends and visitors. Just right click on graphic above. Merry Christmas , from me and mine family.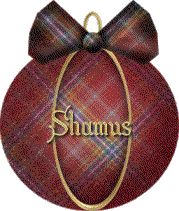 Mine ornament gifty I received furom CLAW. I finkz it is furry nice indeed.
Meowmie say I have to offer dis "Christmas Card" dat also got mine sisfurs on it. So if mew wants mine sifurs on our card, den mew can habe dis one too. Purlease helps out da stray and homeless critters, gibe dem food and shelter from da cold. It is der Christmas too. Purries, Shamus , Selkie & Firefly.
Christmousie Cards From Mine Friends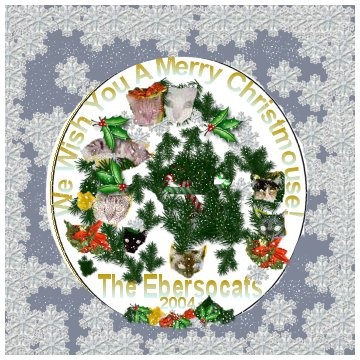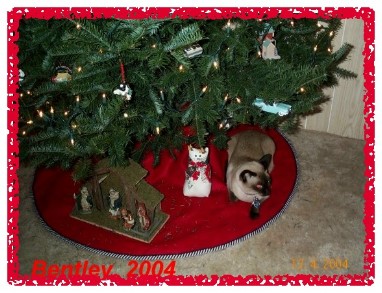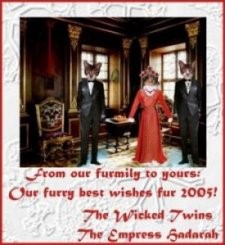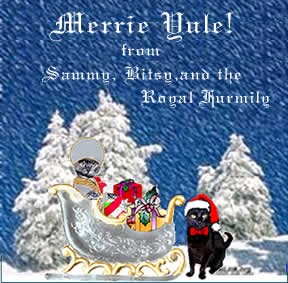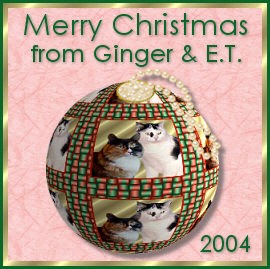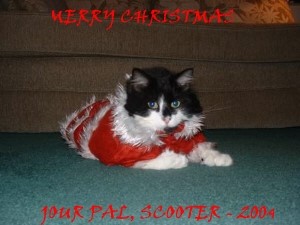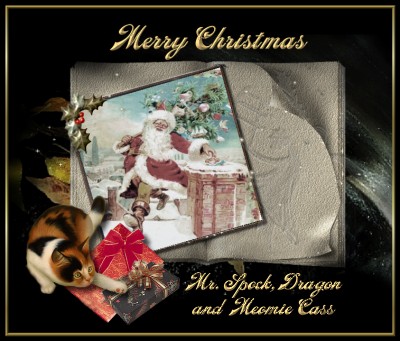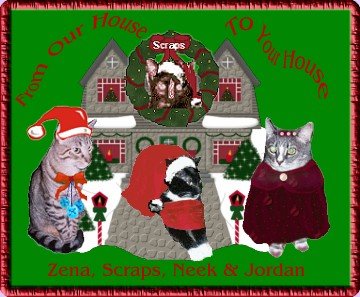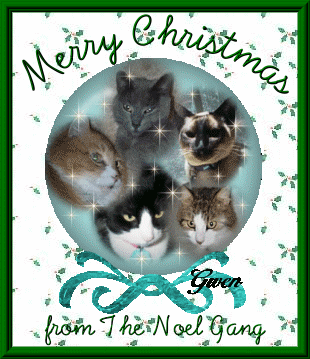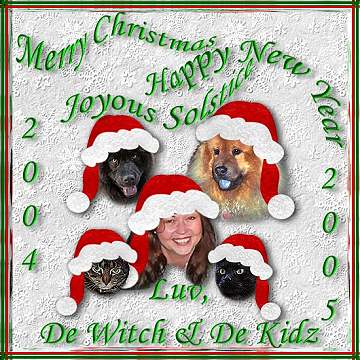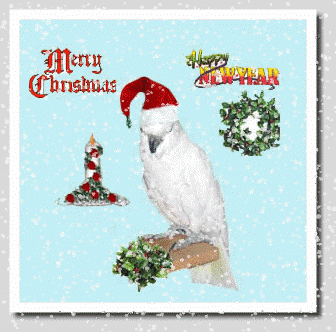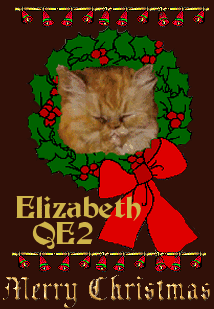 Enter subhead content here